If working long days to build someone else's business isn't your dream, we understand. It wasn't ours either. That's why we built Johnny's Pizza. Now we use our expertise to help entrepreneurs around the country take advantage of franchising opportunities to develop thriving businesses of their own.
Opening a Johnny's franchise is an opportunity to invest in a proven business model, an established brand, and a team that knows how to scale pizza franchising operations. So you can build a business with bigger growth potential and less risk.
Sounding more like the dream?
We started out with a simple idea and a single pizza shop. Every day since, we've refined our business model and drilled down on the details. The result is a system that is profitable and scalable. With this franchising opportunity, you're investing in a business that can help you build long-term wealth and leave a legacy for your family.
*Data from top 10 units in 2018, a full breakdown is listed in Item 19 of our FDD
**Year over year average same store sales increase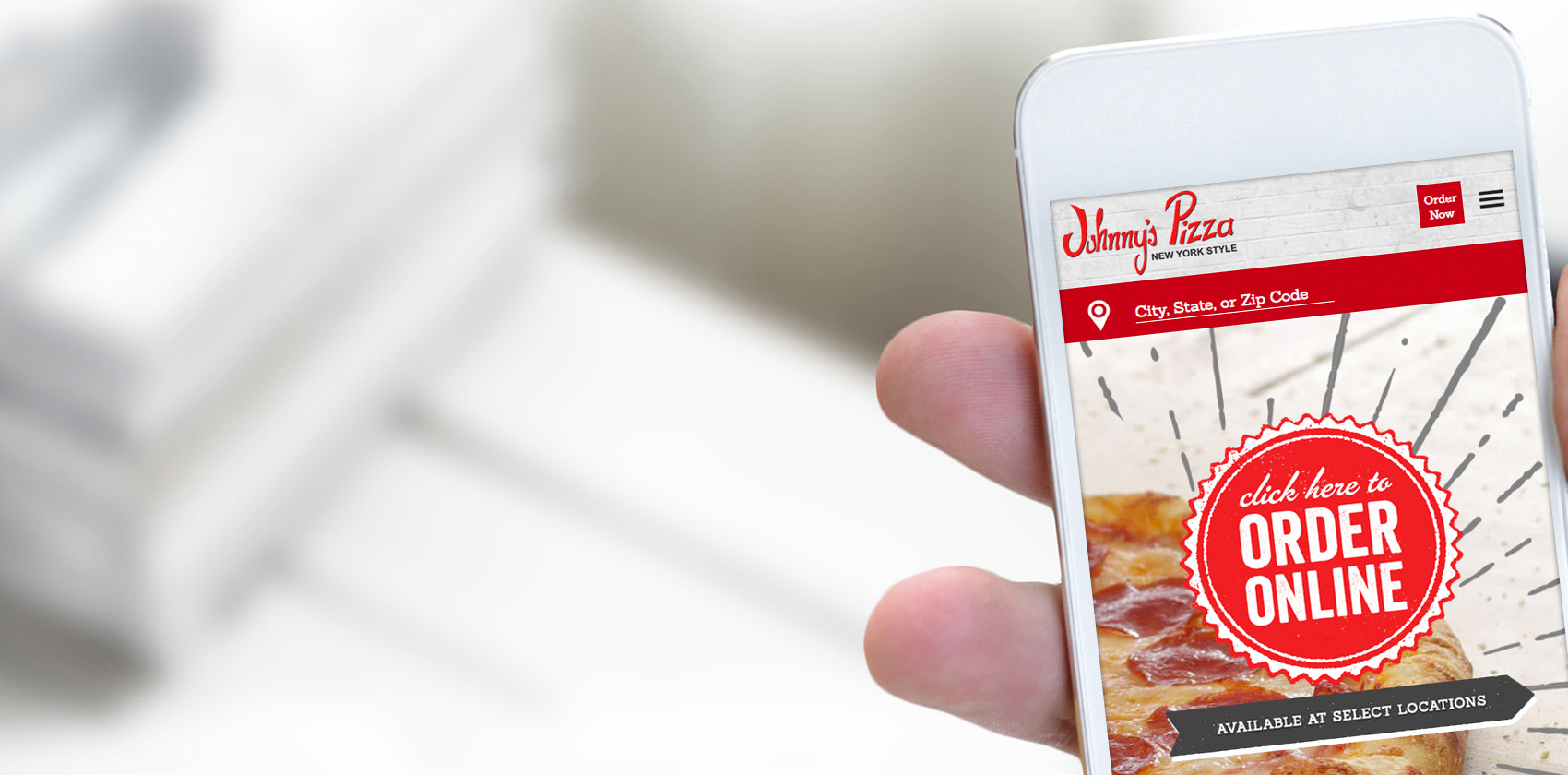 The pizza business is going digital.
In the next five years, 30% of restaurant revenue will come from digital ordering platforms. America's largest three pizza chains process almost 15% of all pizza industry revenue through their digital platforms. While online ordering is an expensive, tech-driven, and constantly evolving process, it's no longer optional.
We're ready. Johnny's already has an integrated, mobile-friendly platform in place for online ordering and delivery, and our online orders continue to grow each month.
Have more questions?
Johnny's has a reputation for premium pizza. We spend a lot of time developing a diverse menu and bringing in top quality ingredients. Our customers taste the difference, and our franchisees benefit from it.
And good news! You don't have to be a pizzeria guru or a marketing genius to open a successful Johnny's franchise. We're looking for like-minded business people who recognize what an asset our business systems are. Through site selection, lease negotiations, construction, opening day and ongoing support, we're there to help you make the most of your Johnny's franchise opportunity.
Now is the right time to invest in your own Johnny's Pizza franchise. We're just beginning to gain momentum in our out-of-state expansion, which has two important benefits for our partners. First, if you want to develop a territory outside of Georgia, the opportunities are virtually unlimited. Second, if you want to continue to expand the Johnny's presence in Georgia, our brand is stronger than ever.